Here in the Golden Isles those in need have many resources to find help during their time of need. During this season of giving, perhaps start a family tradition to give back to one of these organizations and celebrate the true meaning on the holidays. Below are organizations taking donations and looking for volunteers this month and year long.
Abiding Love Adoptions specializes in infant adoption and was founded by Carrie Murray Nellis and Vicki Colls who wanted to make the Birth Mother the center of the Adoption Process. Unlike other Adoption Agencies, they only work with the Birth Mother and or Birth Parents.
Prior to the pandemic, Abiding Love Adoptions received donations in the form of  toys and clothes to wrap and distribute to birth mothers to gift to their children placed for adoption and/or children under their care. This year, they are asking for monetary donations in order to purchase gift cards for birth mothers.
Saved By Grace is a non-profit which helps to provide the needs of the less desirables of the community who may be overlooked by others. Their assistance is given without discrimination.
Saved By Grace is accepting monetary, food, and time donations from the community. This year they are also asking for travel toiletries for those who use the space for laundry, showering, etc.
Donations can be delivered Monday through Friday 8:00am-5:00pm  to 186 Cornerstone Dr.  Hwy 341 across from Tractor Supply. Those interested in volunteering their time can contact them directly at 912-217-0256.
For a detailed list of items needed, please visit their donation page here.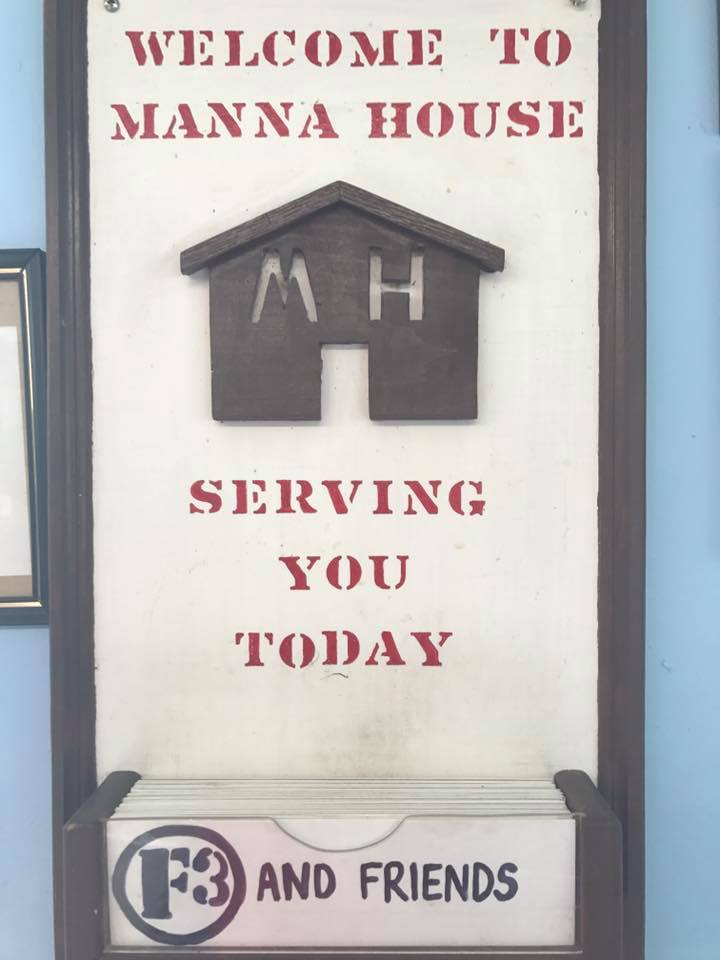 Manna House is a Christian mission in Brunswick dedicated to feeding the hungry. Feeding those who need it exponentially after the Covid-19 outbreak, they are taking food donations as well as volunteers to help pack and distribute meals. For more information on how to help, you can visit them at 1408 G Street in Brunswick or call (912) 264-1594.
Sparrow's Nest is only one branch of FaithWorks a ministry affiliated with The United Methodist Church. The Sparrow's Nest provides food, utility and prescription assistance to help those in crisis in our community.
Sparrow's Nest accepts donations year round but particularly during the holidays. A list of items families need can be found on their website here.
Founded in 1991, the mission of Safe Harbor Center is to provide services that promote security and stability for at risk families, children, and individuals. Each piece of Safe Harbor Center's history comes together to form a place of safety, health, and hope for children and youth throughout Coastal Georgia.
This year, they have compiled a "wish list" for the youth and children they serve. If you would like to sponsor a specific child, contact Hillary Johnston at (912) 267-6000 ext. 104.
Founded in 1996 as a provider of in-home therapeutic foster care, Necco has grown into a multi-state child welfare organization offering a broad array of services, including Adoption, Foster Care, Mental Health Counseling, Independent Living and Residential Living. Each of these service lines employs the most innovative programs and treatment approaches designed to equip children with the tools they need to live fulfilling, purpose-driven lives.
This year, the Brunswick branch of NECCO is asking for monetary donations for their Christmas party hosting the 40 foster children and their families this December 16th. In addition, any service donations for the party would be appreciated. Services include but are not limited to party favors, desserts/treat table, photography. They are open to other ideas and suggestions as well!
To learn more and/or donate, please contact Regan at [email protected] or call the office at 912-262-2777.
Glynn Community Crisis Center has continuously operated since 1983 and is dedicated to providing comprehensive services to victims of domestic violence and their children. The agency supports victims and their children through the operation of five (5) programs: Amity House, an emergency, safe shelter and 24-hour crisis hotline; Children's Program, which assists the children of clients through various age appropriate activities and school enrollment; Hope House, a transitional living program designed for clients with housing barriers; Housing Assistance Program, provides clients assistance in quickly obtaining safe, permanent housing; and Outreach Advocacy, support for the agency's non-residential clients as well as domestic violence prevention education in Glynn and McIntosh Counties.
To get involved, you can call their office at 912-264-1348 or visit their website for volunteer and donation opportunities here.
HIS Ministries
is a Christian-based ministry to the Norwich Street and surrounding communities, welcoming all people, regardless of their belief system. 
With several ongoing activities, like Bible studies for men and women, a meal night every Friday night (which is a great place for families to serve the community), and church on Sunday mornings, they offer hope, community, and love to people who are in need. 
HIS Ministries help families with Christmas gifts, clothing, and food as they see needed. Additionally, they often help men and women who ask for help getting into rehab facilities.
Last year, a group of community members got together to raise money to shop for 61 children at Glynn Middle School for Christmas gifts as well as stock the school with toiletries and necessities to use throughout the year. This year, they hope to do it again!
In addition to specific lists from the school, the group would like to fill at least 40 stockings for the students who are in need of a blessing. In addition to monetary donations, volunteers are need Wednesday December 15th to shop and others to deliver items on Thursday December 16th.
If you would like to contribute, you can Venmo Jessica Spearman @jessica-spearman-4 and just put for Glynn Middle students.
If you would like to help by volunteering, please call Jessica at 912-399-9583 for specific needs for volunteers.